Kings Of Electro – Compilation
The Kings Of… series continues on its mission to bring you forgotten and neglected gems from the world of music. For the ninth title in this highly acclaimed series we delve into the vast, exciting world of electro. Influential DJ/designer/producer & remixer Playgroup (aka Trevor Jackson) pairs up with production/remix duo Alter Ego to bring you a selection of their top tracks across 2 CD's.
Trevor's selection – "The History" – delves deep into his own extensive collection, digging up tracks that range from early NY classics from the Fearless Four, Hashim and Dynamix 2 via Detroit (Model 500) and Europe (Visage). It's a classic selection and impeccably mixed.
Meanwhile, Alter Ego's side of the album – "The Present" – explores a range of contemporary styles influenced by early electro and includes releases on the hugely influential labels Underground Resistance, M_Nus, Planet E and Basic Channel. The tracklist reads like a who's who of modern electro & techno with UR, Kenny Larkin, Robert Hood, Richie Hawtin and Maurizio all featured.
_
A1. Chris & Cosey / This Is Me – 2:54
A2. Original Concept / Knowledge Me [Xtra Beats] – 3:07
A3. Tilt / Arkade Funk – 5:54
B1. Dynamix 2 / Just Give The DJ A Break – 2:37
B2. Vanity 6 / Make Up – 2:35
B3. Model 500 / No Ufo's – 3:52
C1. Energize / Report To The Dancefloor – 2:51
C2. Deee Lite / What Is Love [Holographic Goatee Mix] – 4:08
D1. Mr & Mrs Dale / It's You – 5:01
D2. Junior Wilson / Dock Of The Bay [Version] – 2:43
_
CD 1
01. Chris & Cosey / This Is Me – 2:54
02. Just-Ice / Turbocharged – 3:41
03. Original Concept / Knowledge Me [Xtra Beats] – 3:07
04. Whodini / Magic's Wand – 5:34
05. Tilt / Arkade Funk – 5:54
06. Dynamix 2 / Just Give The DJ A Break – 2:37
07. Mr & Mrs Dale / It's You – 5:01
08. Energize / Report To The Dancefloor – 2:51
09. Hashim / Al – Naafiysh – 2:21
10. Visage / Pleasure Boys [Dance Mix] – 2:05
11. Model 500 / No Ufo's – 3:52
12. Fearless 4 / Just Rock – 6:17
13. Unknown DJ / Basstronic [Instrumental] – 4:17
14. Ryuichi Sakamoto / Riot In Lagos – 5:39
15. Vanity 6 / Make Up – 2:35
16. C-Bank / One More Shot – 4:05
17. High Fidelity 3 / B-Boys Breakdance [Dub] – 3:53
18. Deee Lite / What Is Love [Holographic Goatee Mix] – 4:08
19. Junior Wilson / Dock Of The Bay [Version] – 2:43
CD 2
01. Psyche / Neurotic Behaviour (Mayday Repro Mix) – 3:07
02. Daniel Bell / Baby Judy – 5:49
03. Modeler / Mint Condition – 3:26
04. Maurizio / M4 – 3:59
05. Azzido Da Bass / Dooms Night (Timo Maas Remix) – 5:23
06. Detroit Grand Pubahs / Big Onion (Joakim Remix) – 3:00
07. Chicken Lips / He Not In – 3:48
08. Kenny Larkin / Colonize – 3:11
09. Dopplereffekt / Cellular Phone – 4:56
10. Elastic Reality / Cassa De X [Deep Dish Does X] – 7:25
11. Low Res / Amuck – 3:18
12. Plastikman / Kricket – 2:34
13. Acid Jesus / Radium – 5:13
14. Robert Hood / Minus – 2:44
15. Mu / Chair Girl – 3:46
16. Galaxy To Galaxy / Jupiter Jazz – 4:24
_

Album Vinyl
Compact Disc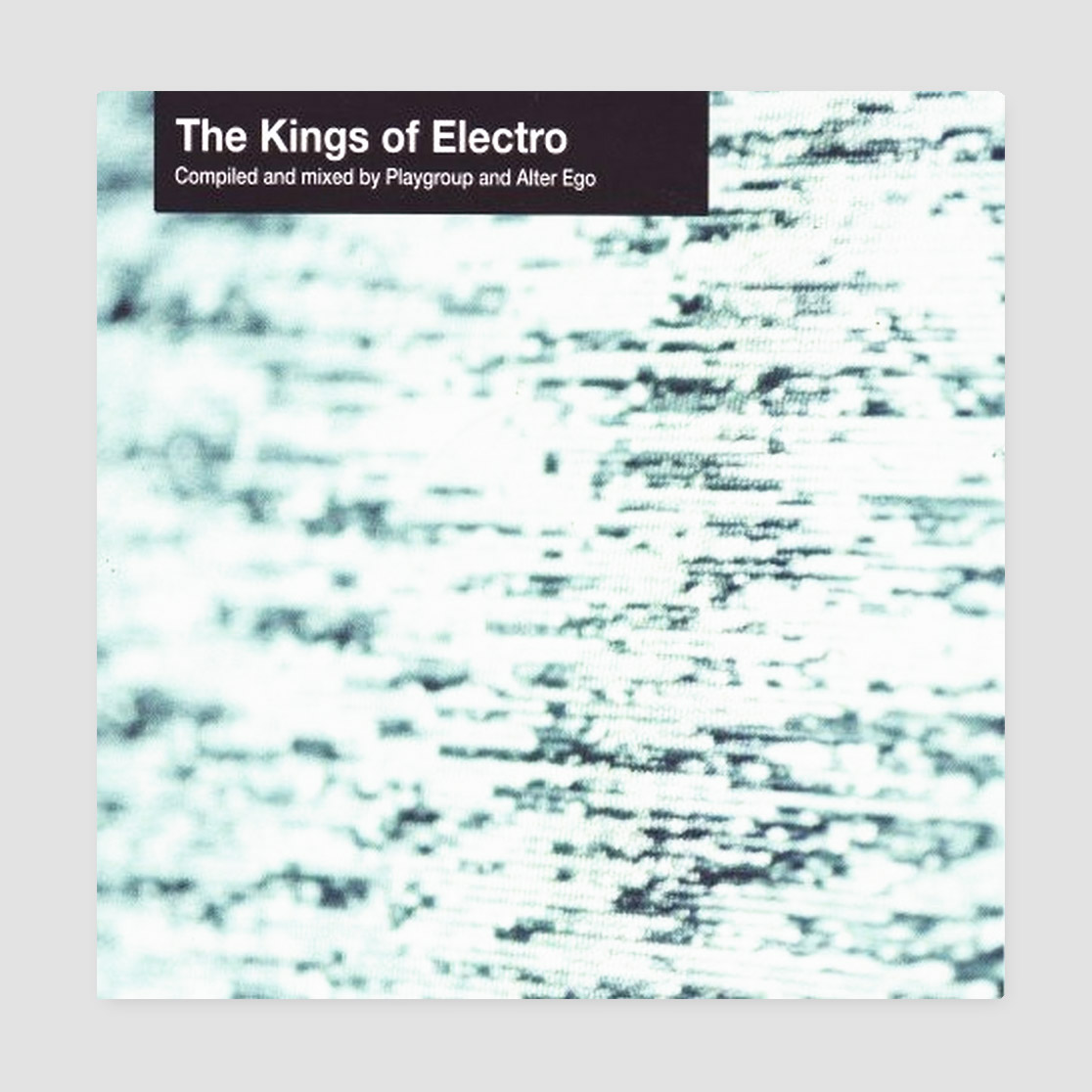 Product Gallery
Product Gallery